Sieć afiliacyjna NetSales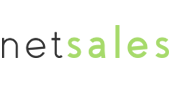 Sieć afiliacyjna NetSales jest jedną z najlepiej rozwiniętych i prowadzonych w Polsce. Charakteryzuje ją duża ilość ciekawych programów partnerskich i różnego rodzaju kampanii.
Wysoka jakość sieci afiliacyjnej NetSales
Muszę przyznać, że NetSales od początku przypadło mi do gustu. Podoba mi się przejrzystość i czytelność strony, a także odpowiednia intuicyjność obsługi panelu partnera. Bardzo szybko dostałem potwierdzenie akceptacji mojego uczestnictwa w tej sieci afiliacyjnej. Minęło dosłownie kilka godzin od zgłoszenia – w innych sieciach trwało to znacznie dłużej.
Duży wybór programów partnerskich w NetSales
Ogromną zaletą tej sieci afiliacyjnej jest także duży wybór programów partnerskich dostępnych w NetSales. Możesz wśród nich znaleźć mnóstwo wielkich korporacji, które są Ci z pewnością bardzo dobrze znane. Możemy do nich zaliczyć np. szkołę językową Empik School, bank CitiBank, Microsoft, sprzedawcę domen i serwerów Nazwa.pl czy usługodawcę telekomunikacyjnego Netia. Są to firmy, które na swoje produkty i dobra mają ciągły popyt. Wystarczy więc tylko ze sowimi linkami partnerskimi trafić do jak największej liczby ludzi, a z pewnością zarobisz jakieś ciekawe pieniądze. Poza tymi najbardziej znanymi, często wielkimi korporacjami, możesz tu również znaleźć programy partnerskie mniejszych serwisów, jak choćby ciekawe testy proponowane przez ZdradaiMilosc.pl czy ZdrowyRok.pl. Wybór jest naprawdę duży i ciekawy. Z pewnością znajdziesz coś dla siebie.